Our Mission Statement
We are committed to maintaining the highest standards of integrity, professionalism and service in our relationship with you, our client.  We endeavor to know and understand your financial situation, goals, and emotions then guide you through the implementation of necessary action steps to help achieve your goals.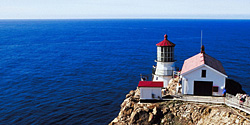 Our Values
WE VALUE INTEGRITY: Integrity is firm adherence to moral and ethical principles at the highest level.  The very foundation of these principles is honesty and fairness. Integrity is important in establishing the trust necessary for mutually beneficial relationships.  This trust can only be earned over time and must be cherished and protected at all costs.
WE VALUE COMMITMENT: Commitment is dedication to a thought, idea or stated goal.  It involves consistent, focused effort.  It represents our resolve to stick to our guiding values when tested.  Commitment is important in order to persevere in the face of adversity.  In addition, quality service to clients depends on an unusually high commitment over a client's lifetime.
WE VALUE EXCELLENCE: Excellence is performance at the highest level.  We will achieve excellence by living our values.  We value excellence because the pursuit of excellence is critical to building lasting relationships.
WE VALUE CREATIVITY: Creativity is remaining unencumbered by conventional constraints when analyzing a situation and therefore providing ideas or solutions that are unique and more far reaching than those in present use.  We value creativity in order to set ourselves apart.  Creativity is essential at every level and in every function.
WE VALUE VISION: Vision is imagining a picture of the future that we want to turn into reality.  It is not the ability to predict the future, but rather the identification of the future we desire.  We then shape our present actions in order to achieve what we imagine.  We value vision because those with vision stay one or two steps ahead.  Visionaries affect change as opposed to reacting to change.  Vision can keep us on the cutting edge.  Vision allows us to be looked to for answers.  It is an integral part in the pursuit of excellence.
WE VALUE COMPETENCE: Competence is having a high level of knowledge and experience in a selected field of endeavor.  It is the manifestation of commitment.  Competence is important in order to assure quality service.  And in order to assure quality service over time, it requires a commitment to learning and ongoing self-development.  We value competence because it is essential to creating personal and organizational trustworthiness.
 
WE VALUE RELATIONSHIPS: Relationships are associations with people that provide reciprocal value.  Every aspect of our business and personal happiness is dependent upon successful relationships; therefore, these relationships should be cultivated and nurtured.  Adherence to this value demands concern beyond the bottom line.  Fundamentally, our relationships define who we are and the strength of our business.  Valuing clients, co-workers, vendors and advisors, as partners, will result in success and satisfaction.